Kitsutani Kian Hernán Armando
Peru
Lives of the Nikkei scholarship 'Dream Come True Project' students~Kitsutani Kian Hernán Armando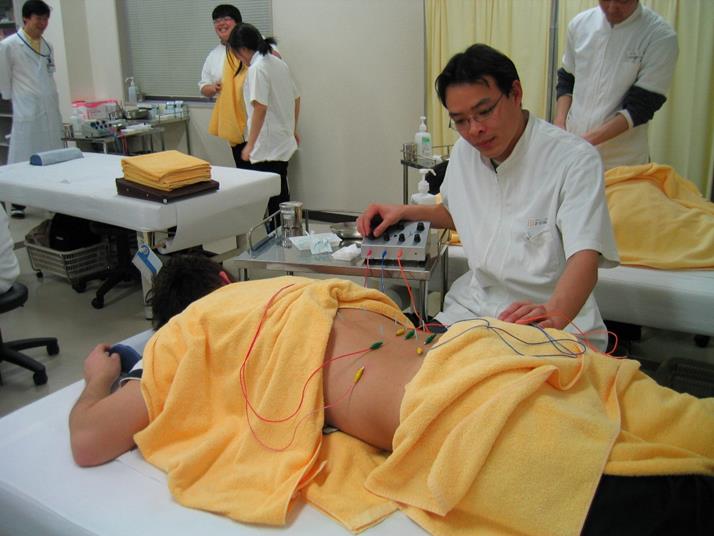 Why did you decide to study in Japan?
In 2003, I had an opportunity to participate in a "Special Course on Acupuncture and Moxibustion (2 months)" organized by Emmanuel Clinic (Policlínico Emmanuel) in the Nikkei community in Peru and that made me want to deepen my knowledge about Acupuncture and moxibusution. As there was no vocational school in Peru to study Acupuncture and Clinical Moxibustion, I was exploring for the possibility of studying abroad. Then, I read an article about the new scholarship system by Nippon Foundation on Peru Shimpo, a Nikkei community newspaper, and decided to apply for the scholarship.
How was your life in Japan?
Thanks to the Nippon Foundation scholarship, I could lead a comfortable life as a scholarship student in Japan. In addition, I was able to build a family-like relationship with other Nippon Foundation scholarship fellows and spontaneously form the Nippon Foundation Association of Scholars (NFSA) with them. Through the activities of the NFSA, we were able to work on various activities to contribute to society which made us learn many things outside our area of expertise. The 5 years passed so quickly and until now, we maintain a deep relationship with the Nippon Foundation and the former scholarship students.
Tell us about your past study or research.
During the 5 years of scholarship, I managed to complete the courses in a vocational school of acupuncture and moxibustion (three years) and also masters' degree from the Department of Clinical Acupuncture and Moxibustion. Once I became a licensed acupuncturist, I learned various techniques as an intern at the National Cancer Center Japan in Tsukiji while I studied at the graduate school. Based on the database of the National Cancer Center Japan, I examined the effect of acupuncture and moxibustion on peripheral neuropathies due to the side effects of chemotherapy for breast cancer in my master's thesis.
Did your consciousness as a Nikkei change in any way through studying in Japan?
Through the life as a scholarship student and NFSA activities, I got to know many Nikkei people from different countries, which gave me a great opportunity to think about the current situation of the Nikkei society in Peru and in the World. By discussing the situation of the Nikkei in the neihborhood and giving presentations on the Nikkei in public, I feel that my Nikkei identity has strengthened. Such experiences have allowed me to maintain a close relationship with the Peruvian Nikkei Association until today.
Tell us about your plan after graduation.
After my graduation, I returned to Peru and I have been involved in an NGO which mainly works on the diffusion of agroforestry with Amazon medicinal plants and the establishment of fair trade. Personally, I believe that combination of the effects of acupuncture and Amazon plants would produce substantial results. Currently I plan to open a clinic of traditional medicine treatments as I continue with agroforestry of Amazon plants.
Please give a message to students who are considering studying in Japan.
If I were to summarize the Nippon Foundation scholarship system in one word, it would be "excellent"! If you want to go to Japan, do not hesitate to apply for this scholarship.