Robson Ryu Yamamoto
Brazil
Lives of the Nikkei scholarship 'Dream Come True Project' students~Robson Ryu Yamamoto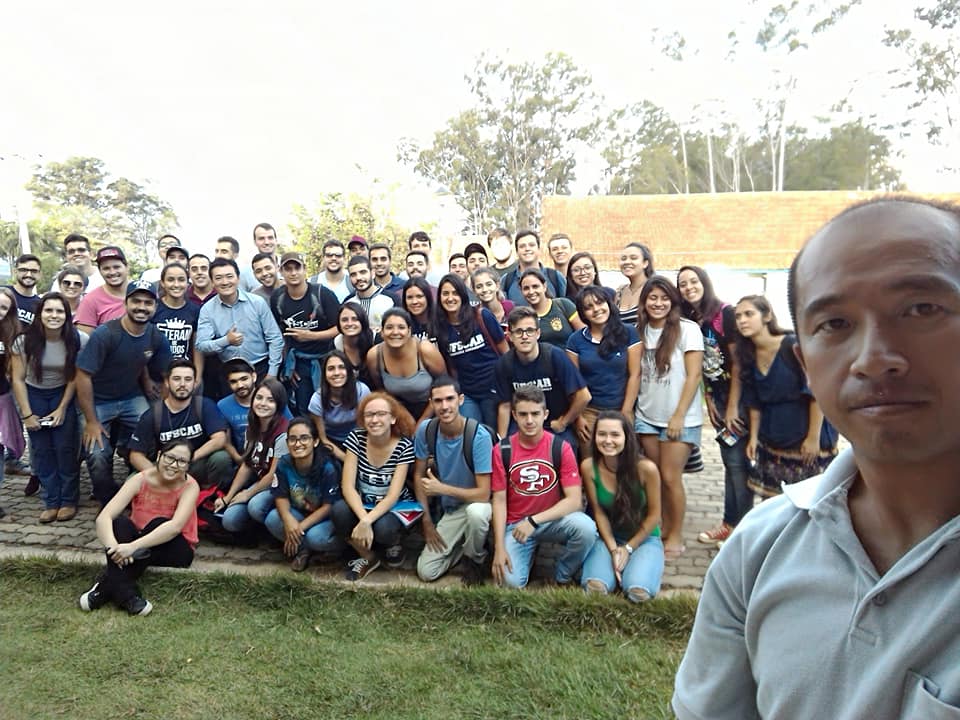 Why did you decide to study in Japan?
A year after I graduated from Agronomic Engineering, Universidade Estadual Paulista (UNESP), I had an opportunity to come and experience Japanese pear production in Japan as a trainee of the Japan International Cooperation Agency (JICA). After I returned to Brazil, I worked in my parents' orchard and obtained good results. Since it takes time to obtain results from the research as Japanese pear is a deciduous fruit tree, I came to think that "I would be able to help producers if I could test multiple things simultaneously". And at the same time, I learned about the Japan Foundation's Nikkei Scholarship for which I could still apply. Since my research subject was Japanese pear, I did not think of any other destinations to study abroad other than Japan.
How was your life in Japan?
Since I had visited Japan several times before and I had basic reading and writung skills in Japanese, I had no difficulty adapting in terms of language. However, I had difficulty in terms of preparation due to the fact that I was working in a company until just before I lfet Brazil, and my entrance exams for master's degree program were in English and Japanese.
Tell us about your past study or research.
For 5 years, I carried out researches in the area of plant physiology (deciduous fruit tree) in University of Tsukuba (masters's and doctor's degree programs). My research subject was about the effects of climate change on plant production. As it was a joint project in which numerous research institutes (NARO Institute of Fruit Tree Science, Food Research Institute, EMBRAPA) participated, I could work with many researchers. During the scholarship period, I coordinated an internship program through JICA (Japan International Cooperation Agency) and presented my research results to the farmers in Latin America.
Did your consciousness as a Nikkei change in any way through studying in Japan?
Yes, it has changed. When I came to Japan, I was aware of my "Nikkei identity"; however, my self-perception changed to a "citizen of the world" after I met teachers and students from all over the world.
Tell us about your plan after graduation.
After finishing my sholarship program, I returned to Brazil, my home country. Then, I went through the process of revalidation of the master's and doctor's degrees, and I stayed for 5 years doing postdoctoral studies. Six years after I returned to Brazil, I was able to fill a parmanent post at a university. Currently, I work as an adjunct professor of agricultural engineering, Today, I still continue my research on which I worked while I was in Japan.
Please give a message to students who are considering studying in Japan.
The most important thing is to write an essay wholeheartedly, because this writing will be your support during and after the scholarship period. I believe your willingness to face challenges will be more important than your language skills (the level of Japanese) or school record. It will be also important to consider your plans after completing the scholarship as much as possible, as it may better clarify what you are going to do. It is no doubt that the scholarship program in Japan contributed substantially to my development as a person.