Activities of Nippon Foundation Nikkei Scholars Association (NFSA)
Training programs
NFSA conducts training programs three times a year in spring, summer and winter in order to develop capacity of scholarship students so that they can contribute to promoting mutual understanding between their country of residence and Japan as well as development of their countries and regions. Training programs also provide opportunities for NFSA students to establish a bond among themselves.
Training programs are provided in Yokohama and various parts of Japan with the aim of understanding Japanese culture, learning social issues of Japan and the country of residence, learning about Nikkei society and others.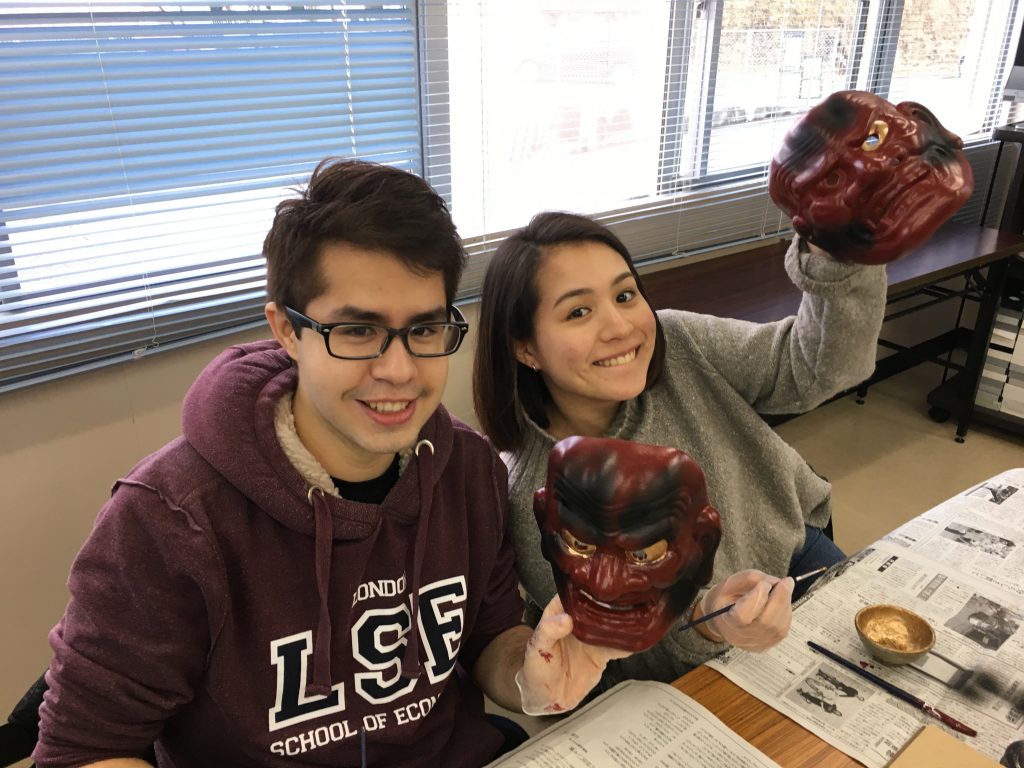 Participate in Conventions of Nikkei and Japanese Abroad
Scholarship students participate in a 'Convention of Nikkei and Japanese Abroad' organized by the Association of Nikkei and Abroad to have discussions in Nikkei youth workshops and actively spread information from the perspectives of Nikkei youth.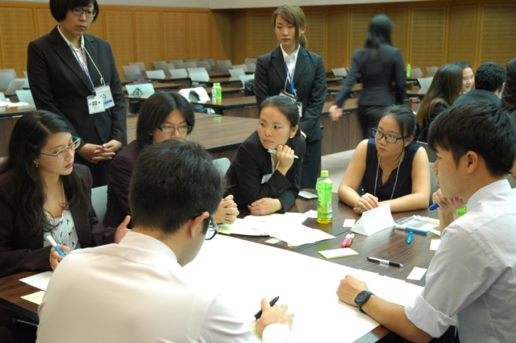 NFSA speech contests
In the speech contests held every year from 2014 for five years in the Nippon Foundation Building, children with Latin American ancestors, mainly students in Brazilian schools in Japan participated.
These speech contests provided a valuable opportunity for children with Latin American ancestors to present the results of studying Japanese. At the same time, they promoted mutual understandings and exchanges between Latin Americans living in Japan and Japanese by providing opportunities for the presenters and audience to share diverse views and experiences regarding Japan and Latin America. The contests were held in the hope that such experiences provide new perspectives to both parties.
Children aged 7 years old or above and high school students mainly from Brazilian and Peruvian schools in Japan made speeches on the themes such as 'Latin America, Japan and myself', 'My dreams', 'A letter for myself in future' or 'Ways to create a better world'. The winners gave their speeches at the Parliamentary Museum in Tokyo where Conventions of Nikkei and Japanese Abroad were held.
NFSA painting contests
A 'Painting contest – My own world. What makes myself happy.' was held in 2009 with an aim of providing opportunities to non-Japanese children including Nikkei children living in Japan to express themselves with art. NFSA planned and organized this painting contest so that even children who do not speak much Japanese can express their own world through art to realize the importance and fun of self-expression.
In 2010 the exhibition of this painting contest was held in the Japanese Overseas Migration Museum in JICA Yokohama International Center. As a relating event, NFSA students organized a symposium titled 'Present conditions of Nikkei youth'. Nikkei scholarship students presented their views as an exchange student studying in Japan on the surrounding environment of Nikkei youth living in Japan, against a background of social issues such as problems with daily life, not attending schools, family relationships or identities.
School Project (School Visit to Give Lectures)
Children of Japanese descendants living in Japan face various difficulties due to their economic situations and educational problems caused by insufficient Japanese language skills and it's preventing them from envisioning the future. To mitigate concerns of such children, broaden their views and let them know the importance of having dreams, Nikkei exchange students have visited Brazilian schools, Peruvian schools and regular public schools across Japan to provide career/vocational orientation, nutrition guidance lecture and a variety of workshops utilizing each student's specialty, so that those children can have higher motivation to study and hope for the future.
We conduct this activity in belief that seeing Nikkei exchange students playing their roles with confidence, actively maximizing their strengths will empower the children who have the same roots of Nikkei.
NFSA conducts many other activities.
・NSFA workshops/ presentations
Workshops provide opportunities for NFSA students to present their research results and learn from each other.
・International exchange projects in professional training colleges
NFSA students provided information about the history of migration and Nikkei societies to Japanese students studying in professional training colleges and interacted with them.
・Exhibiting a booth in international events
NFSA students set up a booth in various international events held in Japan such as Paraguay Festival and Kakegawa international exchange festival to widely promote the activities of NFSA and about Nikkei people.